Topic: Sebring raced at Sebring For sale $1200
We raced this thing on a dare. It ran almost all weekend. The starter shorted out on a fuel stop and cost us the race on Saturday. We replaced the starter with a Discount Auto Parts one. It ran cool and clean Sunday. No issues. All you will need to race it again is a seat and belts. It ran 98 MPH in the straights. The bakes still work and the engine. 2.5 V-6, never even got hotter than mid range on the thermostat. 98K Miles
All the electronics - lights, blinkers and wipers work. The radio still works too!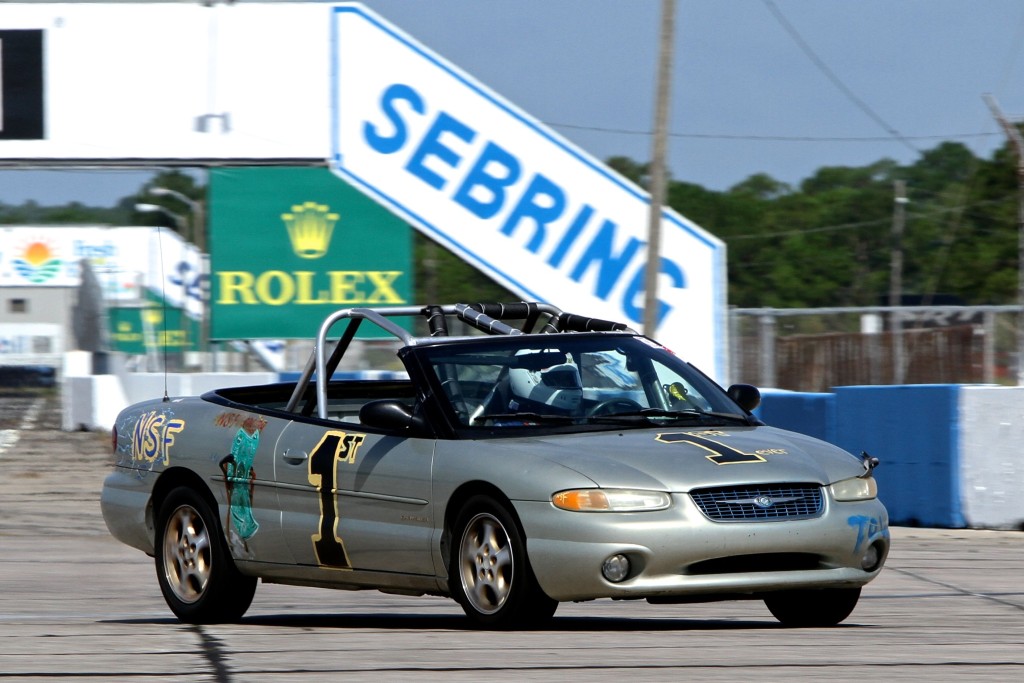 Perfect LeMons starter car.
This space for rent.