Topic: Apparently our car blends into the background a little too well
...because this dingleberry managed to not see a giant porcupine in stop and go traffic and smacked right into the back of our car on the way to Buttonwillow. His Jeep climbed up on the trailer and lifted our car up in the air. When I pulled to the side of the freeway, his Jeep's front tires were still on the trailer and I was pulling him.
No damage to trailer (thank god, it's not mine, and this happened literally 5 miles after I blew a tire on the trailer too), but the BMW took a good smack which bowed in the driver's side quarter panel and smashed the spare tire well underneath. The car got smacked in that same corner during the race too, so it's not looking so hot right now.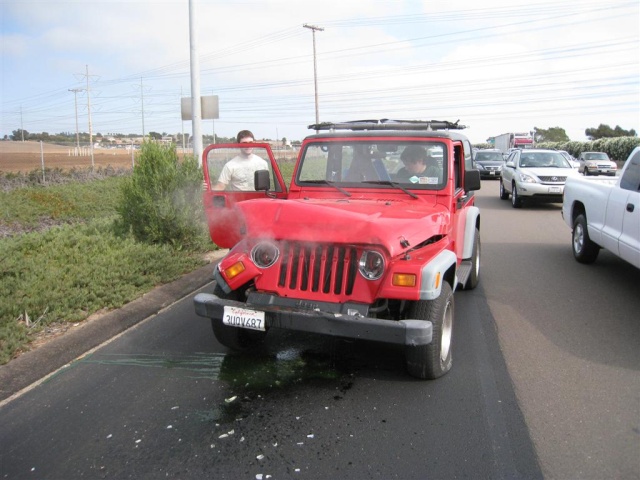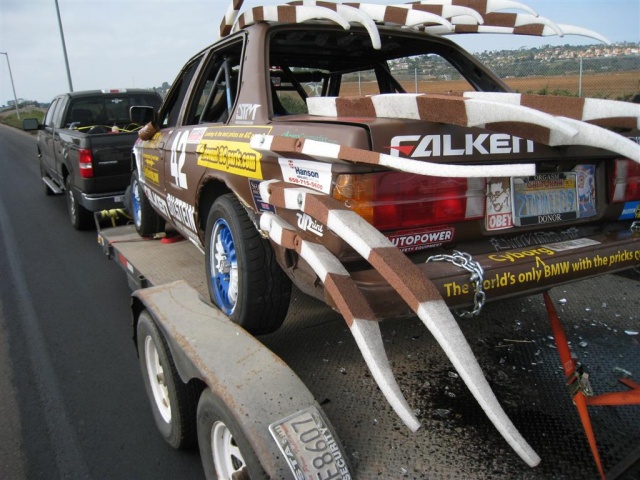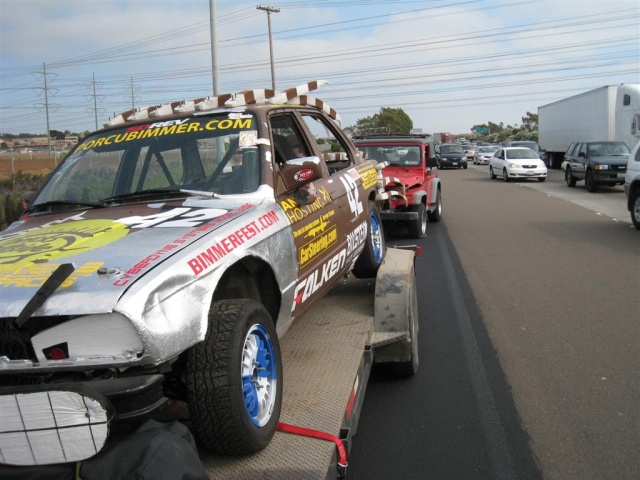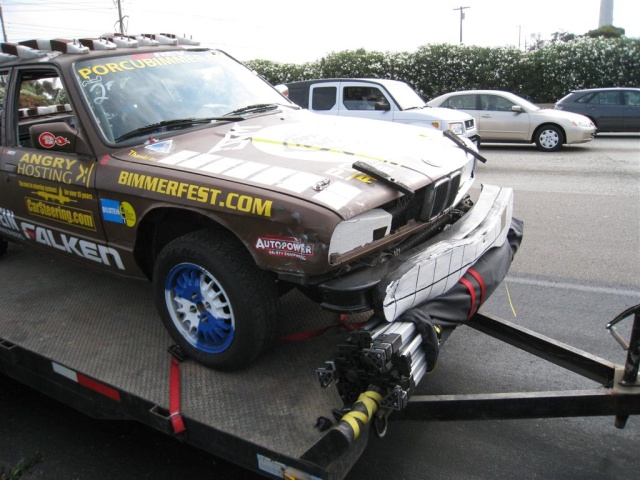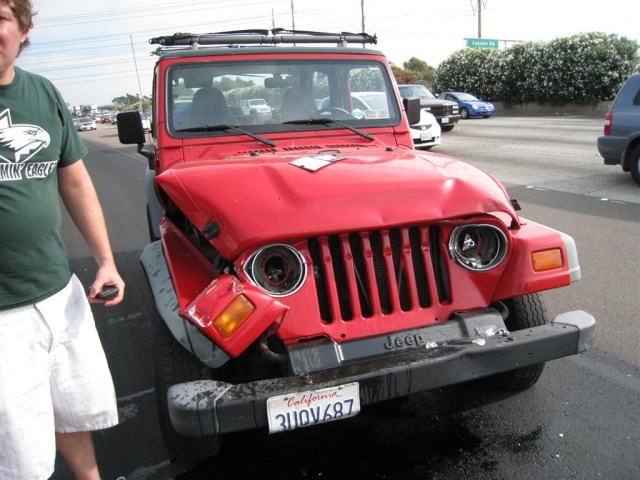 The Homer: Powerful like a gorilla, yet soft and yielding like a Nerf ball.