Topic: I hereby vote that this endevour be renamed "despair across america"
So, I've realized that Lemons racers are mostly Sadists, and/or idiots. What I didn't realize is that I was most likely both. Then I volunteered to help with K it forward.
A friend asked me the other day "so you ever gonna buy that Rabbit over south of the lumbermill?" and then I realized they were stupid, for having no idea what the difference is between a vw rabbit, and a dodge omni) and so was I, for forgetting about an omni 6 miles from my house.
Went to pick up a friend after work, and check out the car. no luck, it's gone off to the scrapyard. would have been perfect, so we say "oh well... lets get a few things done on the k car." and then my rear end decides to make a lil bit of chatter when turning around, got a few lil things done on the car, dropped him back off at his place and this happened when I turned around in my driveway.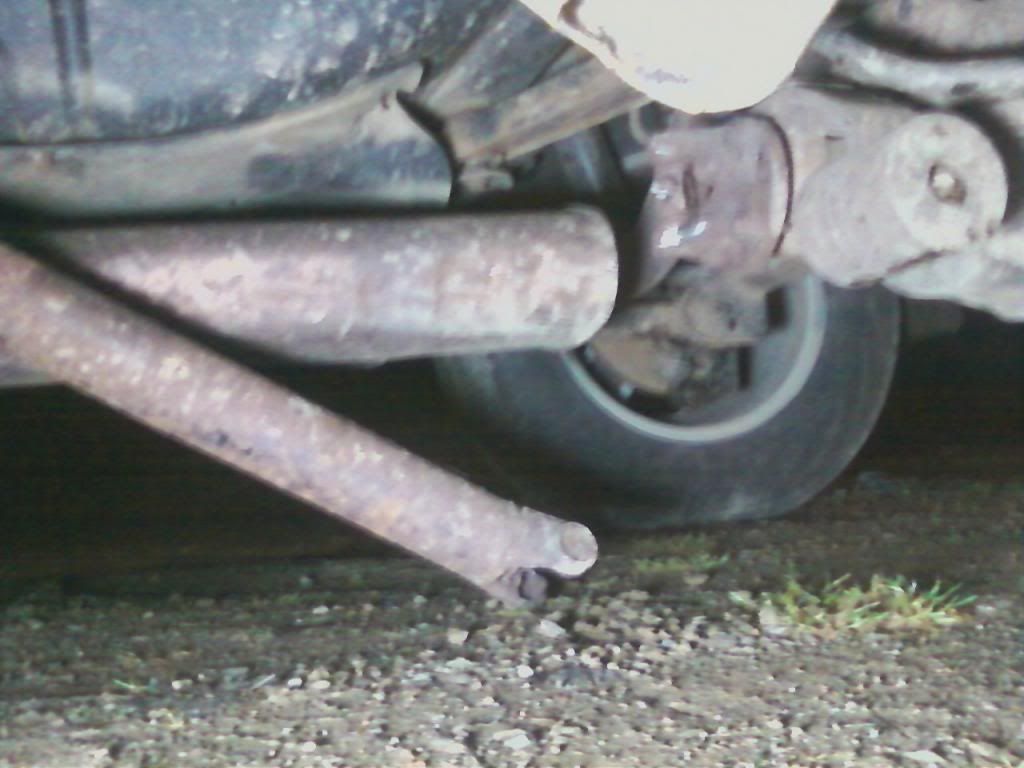 currently looking for a replacement driveshaft, but renting a uhaul truck tomorrow, or stealing a truck from someone to get the car out.
this may have been a bad idea.
dead rabbit society: cultured 'n shit.