Topic: SoCal Race-ready Humber Super Snipe -- SOLD!
EDIT: The Super Snipe has been sold. The new owner plans to keep running it in Lemons.
Located in northeast Los Angeles, California.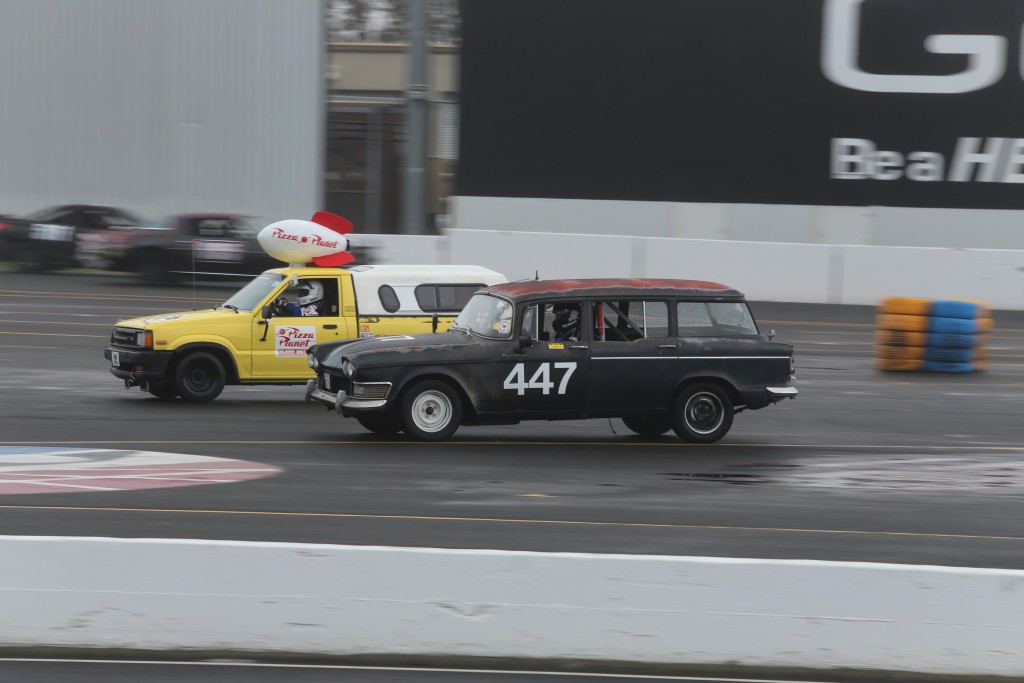 (Above photo by Judge Phil at Sonoma last year.)
I am reluctantly selling the (in)famous Humber Super Snipe Lemons car. Between not having any team members to help out, and having far too much on my plate these days, I simply can't justify keeping it. It is time for it to move on to a team that can take it to the next level. Now you can own the car that Jay Leno says has the funniest name ever given to a car!
Besides being LeMons-ready, it is also street legal, licensed in California, with current tags and insurance. You can park it in your driveway or in front of your house and your neighbors can't do anything about it!
The engine is the 3.0 liter 6-cylinder in-line Hemi they introduced for the 1959/60 model year and used through 1967. It was designed and built by Armstrong-Siddeley, a division of the famous Hawker-Siddeley aircraft company. I completely rebuilt it with great care before its first Lemons race, and it has less than 5000 miles on it. It runs good and can even be easily started with the hand crank! (I like to demonstrate this to non-believers.) It completed the Lemons Hell On Wheels rally with no problems, using less than a pint of oil.
It currently has a brand new Daytona down-draft carburetor, but I am including a pair of Stromberg side-draft carburetors and manifold. You may wish to experiment with them for more power.
The car has all its windows, so you don't have to worry about rain getting in. The mirror is the segmented "wink" style which stretches the entire width of the car. It also has two large door mirrors, so you have plenty of visibility.
The Corbeau seat is on a slider which should accommodate any of your drivers. At the last race, I had a 6'-6" driver and a 5'-2" one. The 5-point harness is G-Force, with three years left on the SFI certification. It has an extra crotch belt to accommodate your shorter drivers without having to adjust one.
As for pricing, I am listing the car separately from the cage, race accessories, and spares. This will allow you some leeway with the Lemons budget rules to make your own improvements. I will provide you with a formal bill-of-sale to document the pricing, but I guarantee that nobody at Lemons will question the price. It is ready to race as-is, and has passed Lemons tech many times. I'll provide any technical help that you might need for your first race.
Prices:
1964 Humber Super Snipe station wagon -- $99
Full LeMon's 2016 spec cage (1.75" x 0.120" DOM, TIG welded -- $1200
Corbeau race seat with slider -- $free
G-Force harness (New August 2014 -- 3 years left) -- $free
9 pound fire extinguisher w/quick release bracket -- $free
Four spare wheels and tires -- $free
Two unmounted spare tires -- $free
Factory workshop manual and parts catalog -- $free
Spare twin Stromberg carburetors and manifold -- $free
New spare car cover -- $free
*** TOTAL PACKAGE DEAL *** WAS $2300, NOW ONLY $1299
Also included at no charge, if you want them:
Spare Borg-Warner DG-250 transmission (needs rebuilding)
Spare torque converter
Factory transmission workshop manual
Two jack stands
Two wheel chocks
Boxes of spare parts from both this and the previous Super Snipe
Spare engine block and many internal parts
Spare rear axle (currently attached to a rolling shell)
Spare window glass and miscellaneous parts (on rolling shell)
The rolling shell is the 1959/60 Super Snipe I raced until one of my drivers rolled it at Chuckwalla. I moved most of the good stuff to the 1964, but there are still some useful parts attached to it. It is located in Covina, about 25 miles from here. You are welcome to it (or anything on it that you want). After I sell the race car, the shell is going to the scrapper if you don't take it.
The car is located in northeast Los Angeles in the Eagle Rock area, between Pasadena and Glendale. You are welcome to view it any time, but I would appreciate a day or two warning so I can be sure to be home. I am retired, so weekdays are fine.
You can contact me via email (clicky link to the left) or on my cell phone at 213-718-1635.
I have lots more photos if you want them.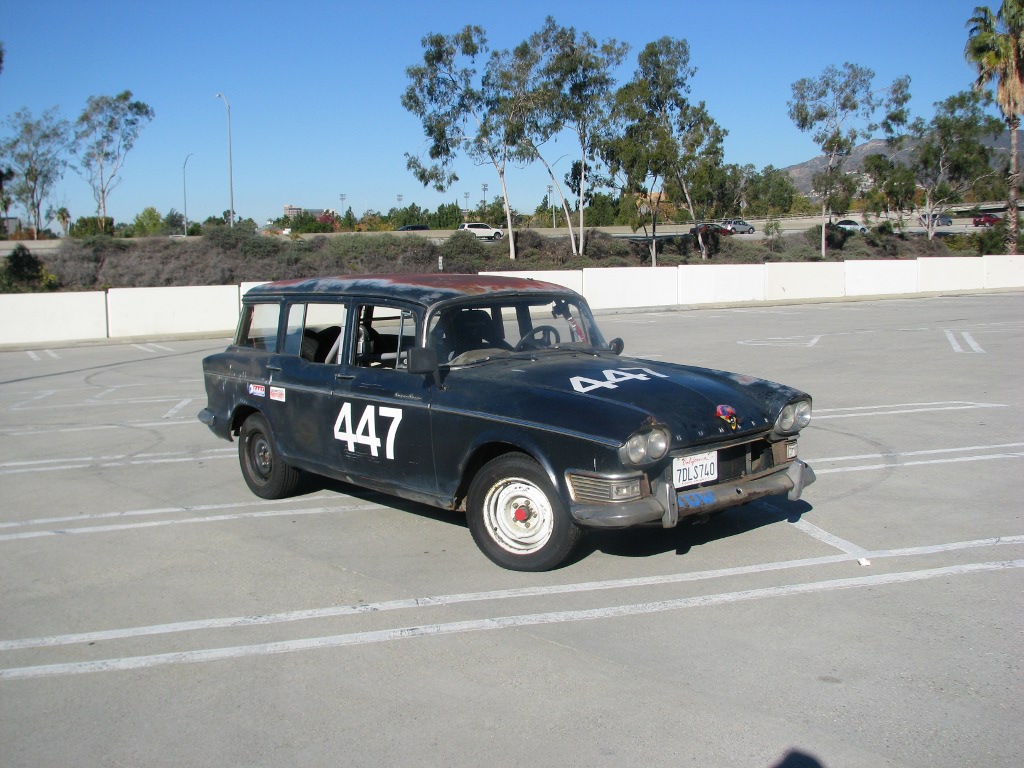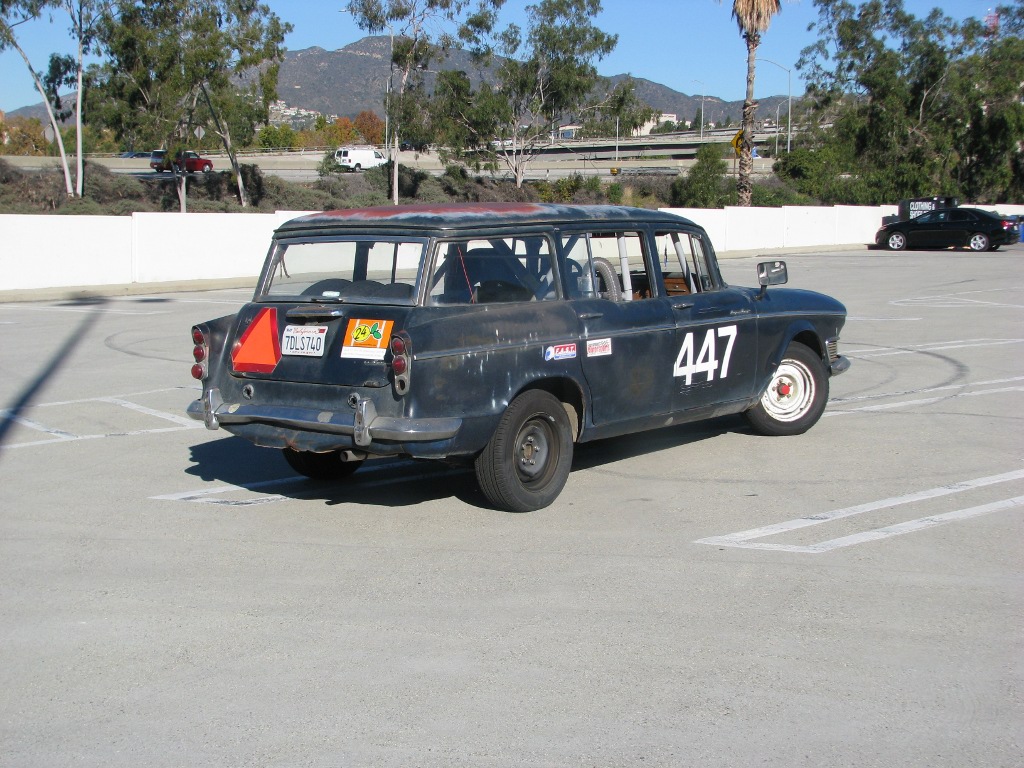 "I don't suffer from insanity, I enjoy every minute of it!"
IOE winner in the Super Snipe -- Buttonwillow 2012
IOE winner in Super Snipe v2.0 -- Buttonwillow 2016
"Every Super Snipe in Lemons has won an IOE!"