Topic: 1991 Ford Escort LX, competitive LeMon, SOLD
The particulars:
1991 Ford Escort LX 5 door
1999 Escort ZX 2 2.0L Zetec engine
1991 Escort GT Rear end with disc brakes
1999 Escort ZX 2 Front end with disc brakes
Escort ZX 2 S/R springs (eibach) and struts
A bin of parts
Full disclosure: It's been pushed in to a wall and still needs repairs. The repairs it'll need include an inch or two of subframe straightening, new control arm, tie rod end, spindle and may be a few other small bits and pieces. I have the control arm and spindle in the spares bin. It's a weekend's worth of work with the right tools and an extra set of hands. The cage and all other structural parts have been examined and are fine.
This has been a terrific, reliable and competitive car for the 20 + races I've owned it. It's fast enough to battle anything in B, it has great brakes and handling is very predictable. It's competed in and finished two 24-hour races. It's finished as high as 3rd in B and 12th overall. It's beaten a lot of the cars in every class in the Midwest and it's always competitive.
It's a great car for a young team with a little willingness to fix the bent stuff and/or a team that doesn't want to spend the $5000 + that's necessary to build a new car.
I'm selling it because I just bought another LeMon.
When I bought it, I promised that I'd return it to the Lemons community better than I found it and at the same absurdly low price I paid, so I'm selling it for $1000. The cage alone is worth more than $1000! PM me here for more details.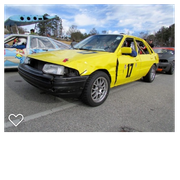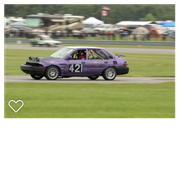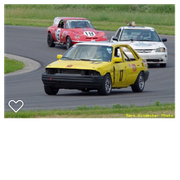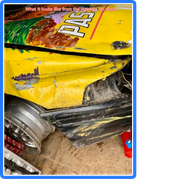 Fireball Racing - '67 Ford Fairlane and '73 Saab Sonett

I've lost a lot.