Topic: The gas turbine powered MR2 build begins
Here it is everyone, the new drivetrain build begins. don't expect this one to go as fast as the previous one due to the fact that i'm a dad now and have slightly different priorities, but at this point i expect the build to take about a year. my plan is to race it in the fall 2013.
at this point, there are two drivetrain designs i may go with, the first design is the one that's been discussed on the previous post: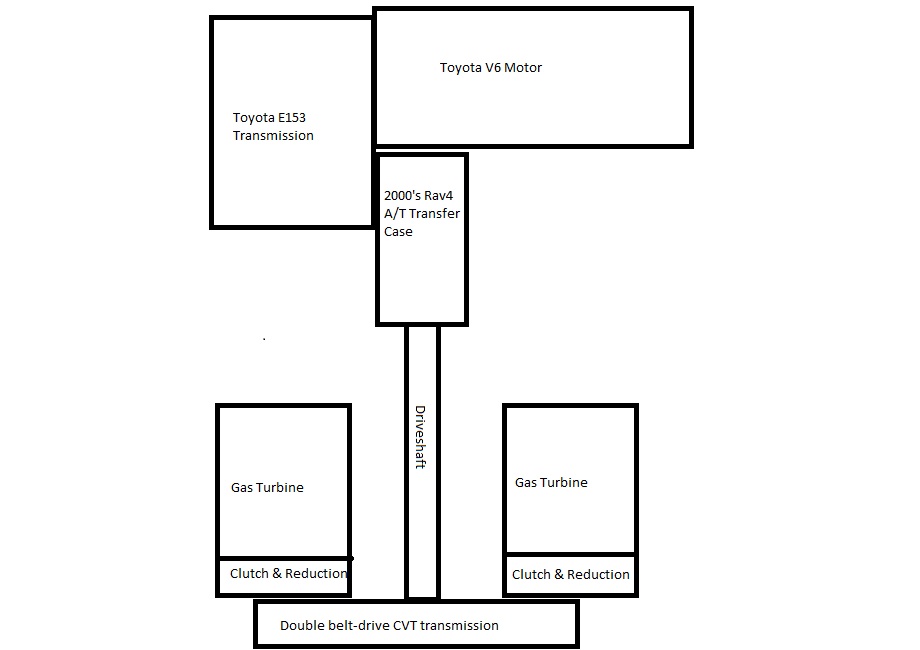 the next possibility replaces the belt CVT, the clutch & reduction unit and much of the other custom bits with a mostly stock powerglide transmission. but it does still require a custom gearbox to combine both turbine outputs into one.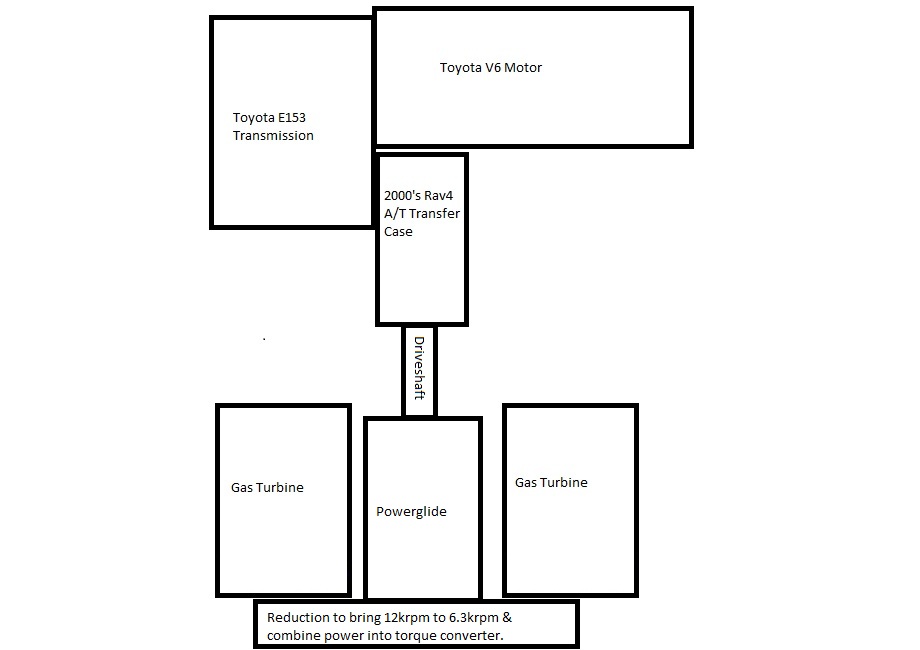 i'm not entirely sure which one i'm going to go with. the 2nd option seems better if i can get a properly designed torque converter. starting can be done without a load on the turbines by having the trans in neutral and i can find the acceptable idle point with the load from the torque converter when in drive without the car moving.
I expect a *TON* of heat from the trans oil in the 2nd solution. If i go that way i'll need a very powerful cooling solution.