Topic: airplane powered car, with the correct engine this time.
Alright guys, I've been doing lots of thinking and i just wasn't happy with the previous engines.
so i did some digging and found a better engine that i'll be using 100% within it's rated capacity.
It's a Boeing T50-8. it puts out 300HP with a maximum output speed of 6000RPM
This means there will not be a pony motor. The car will operate strictly on jet power routed through the wheels.
here's the new engine: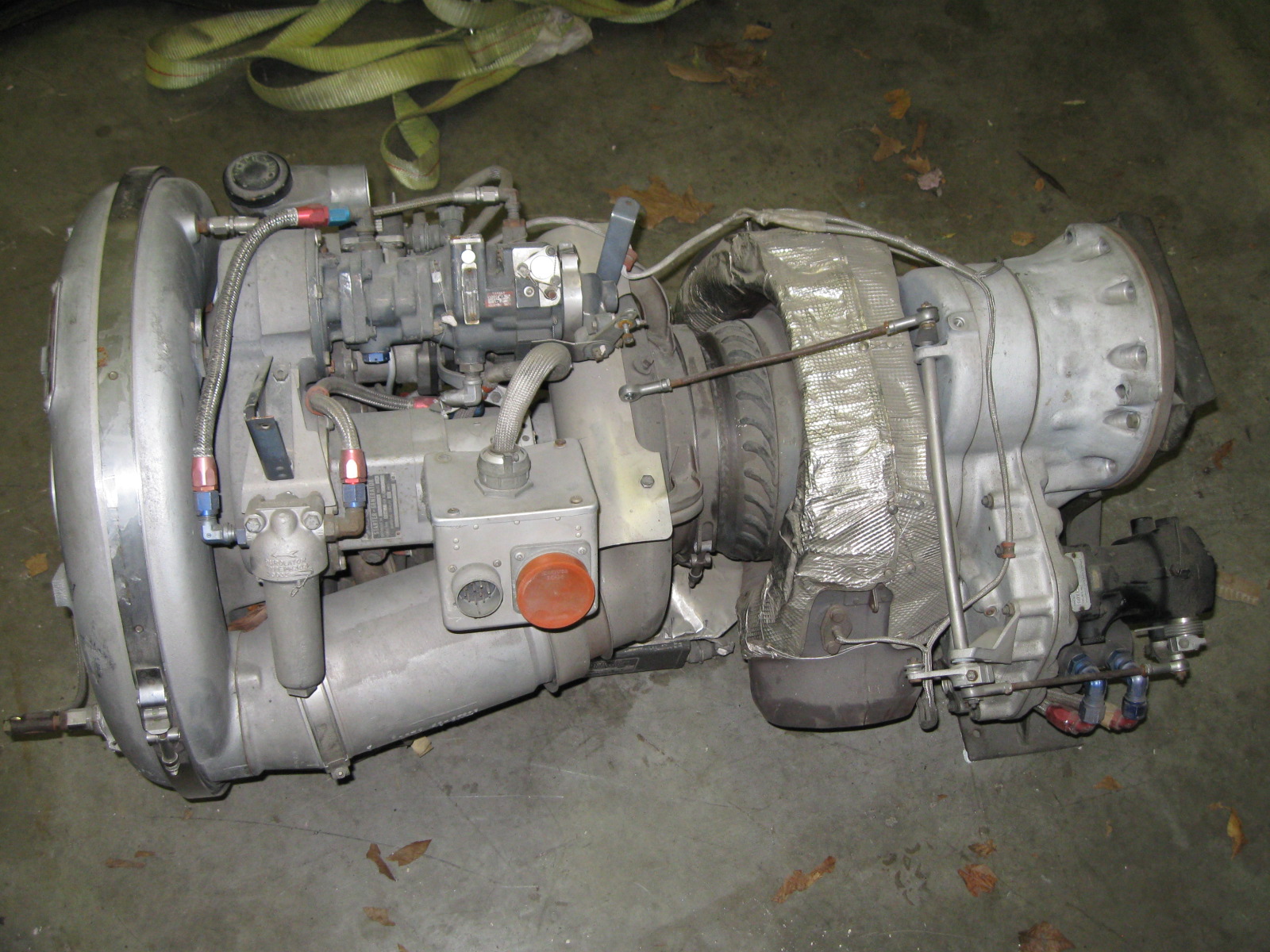 and the data plate: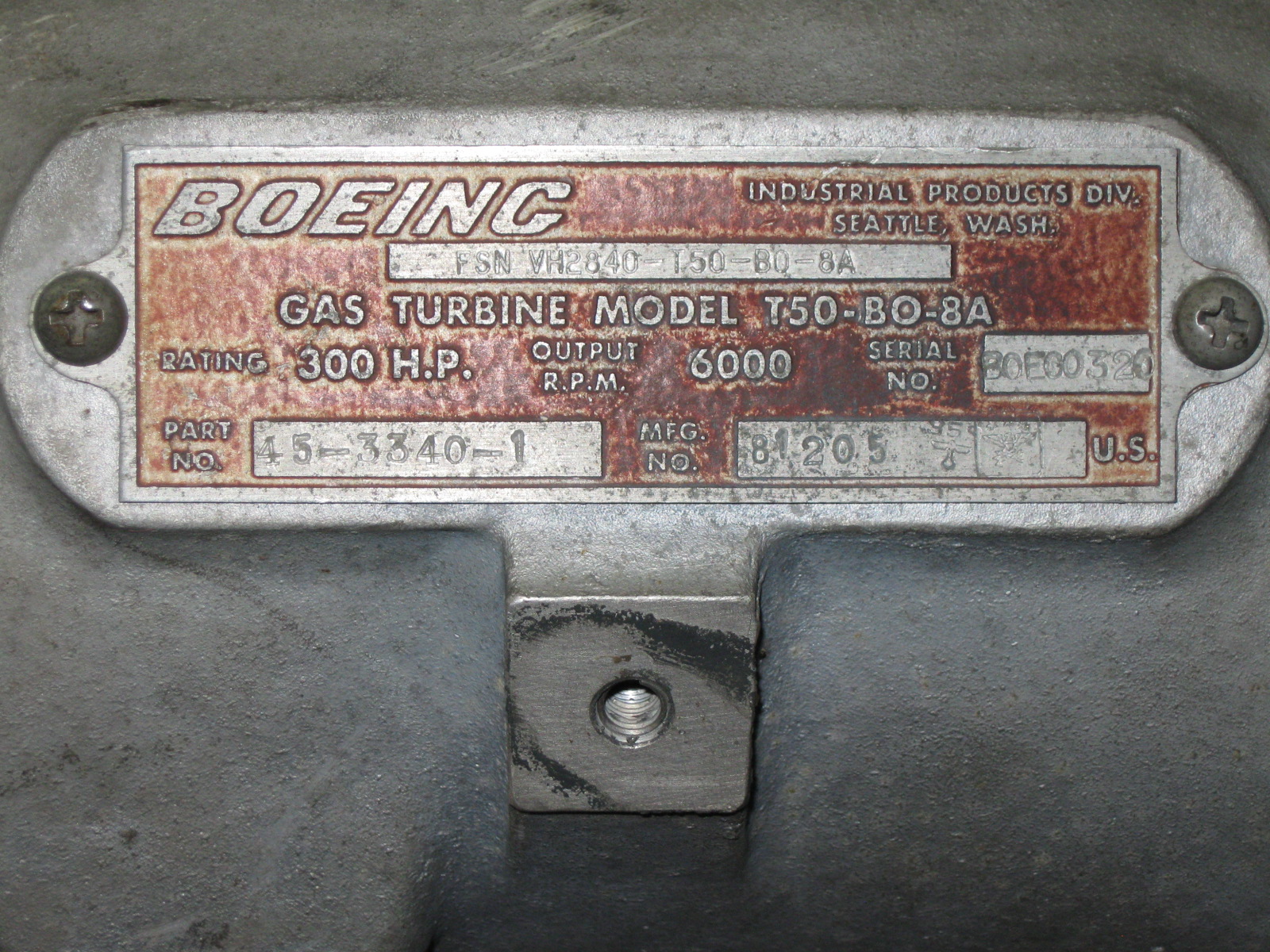 it's got a throttlable mechanical fuel control already and it's rated for continuous use.
first order of business is to get it cleaned and fired up out of the chassis to do a quick systems check.