Topic: What is to become of the K after the season?
It was alluded to that all you have to do is outbid the local crusher, which won't be much. By then you will have an experienced proper race K Wagon with quite a lineage and from what I read about psychoboy's work at ECR, a very sorted suspension.
So to that end, I will just leave this here;
http://grassrootsmotorsports.com/forum/ … 607/page1/
Too many projects, too little time. I'm throwing this out here if someone wants to pick up and build for the challenge, use for parts, whatever.

1987 Dodge Shelby Charger GLHS clone. Drivetrain swapped to a non-sunroof car early in it's life. 2.5L block with T2 head, computer, etc. Paint is shot and there is some rust on drivers side windshield lower cowling. Interior has been stripped as plastic was flaking to death. Both original seats are in car and I have rear seat.

The Good: The car runs and sounds strong Brand new gas tank installed with Walbro 255 fuel pump 4 phone dial rims with used autocross tires (Thanks Pat) 2 steel wheels with used drag tires (Thanks Pat) Receipts for engine build for over $2800 (PO) Aftermarket boost and AFM gauge

The bad: Shift linkage is shot but I have heimed replacement set just needing to be installed Car has an intermittent issue where it will not refire when warmed up. I believe this is a wiring issue.

I had this car running and driving and was bringing to the 2011 challenge when the shift linkage disintegrated the night I was loading onto the trailer. I may have the best intentions but this is in the way of getting my '66 volvo on the road and I need the space. This is a great start for someone wanting to come to the 2013 Challenge in the under $1000 class and play.

The GLHS tag, dash plaque, correct instrument cluster and engine are worth more than I'm asking parted out.

Car is located in Dunedin, FL Price $950.00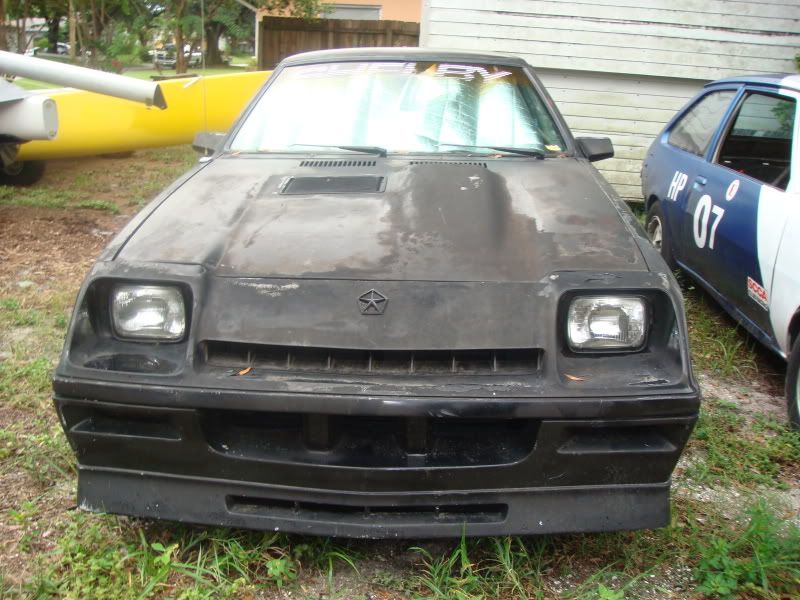 Photobuckect album
http://s3.photobucket.com/user/Hobiercr … amp;page=1
Former director of mis-operations for Ok-Speed and known associate of the Three Pedal Mafia.