Topic: I'm a sucker for high displacement engines, this time it's a 6.9L benz
So a few weeks ago I came across NSF's old 6.9L mercedes benz. the motor needs a bit of a tune-up, but all the expensive bits appear to be in great shape.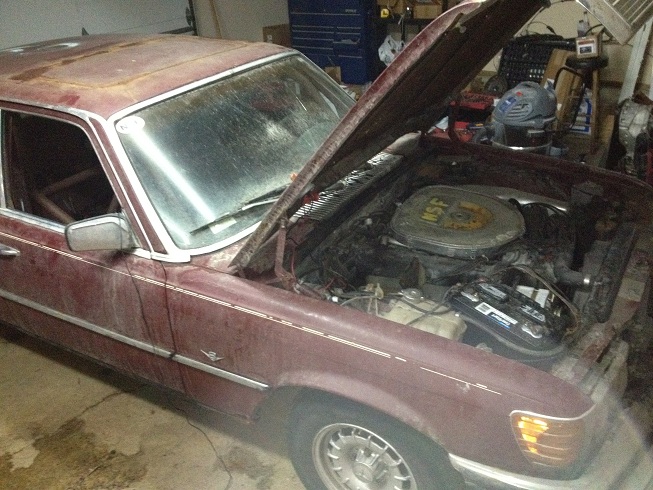 I also have a rusty miata suspension that has been sitting around in the shop waiting for a project: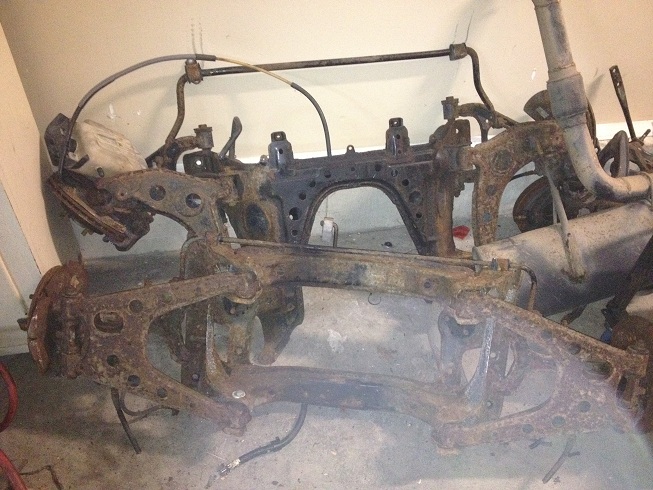 and I just scrapped a porsche 944 but kept the transaxle: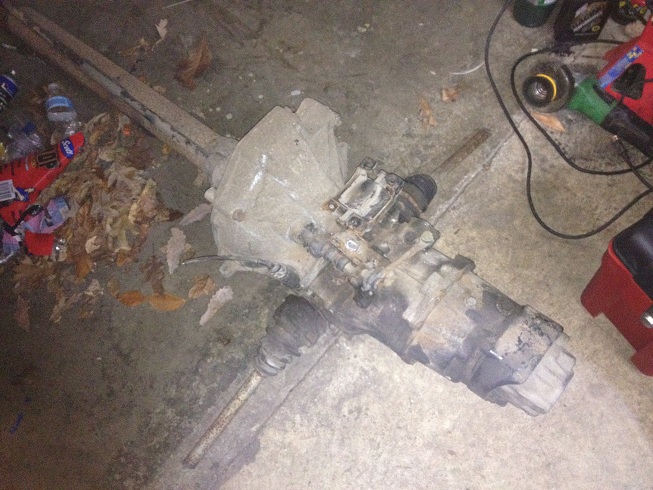 The benz body (especially the floor) is just completely unusable for racing anymore. so that is out of the question. but with a simple adapter i'll mate the audi 016 trans and it's torque tube (from the porsche 944) to the 6.9L engine.
my original plan had me placing these bits in a wrangler frame and body, but that's where i need your help guys. it seems that everyone with a wrangler even in non roadworthy shape has an "awesome rockcrawler project" in the making and thinks it is worth $4,000.
i'd really like to stick to the wrangler but i need someone to help me find the frame and body for no more than $500. I'm about $800 ahead of zero right now but i am figuring $200 worth of tune up to the benz, $500 worth of clutch and flywheel, $100 for the missing fuel system bits so that leaves the original budget's $500 worth of room for a body and frame. and as an added complication, as with all my builds i will be driving this thing on the street so i need a title that matches the VIN on the jeep's body.
after seeing how easy this thing starts and how well it runs (considering the abuse it's had recently) i can easily see how these mechanical fuel injection systems were awesome compared to the carbs they were trying to replace.
Thanks for the help everyone!