Topic: Generative Lemons stories
Anybody else been playing with ChatGPT over the past couple of days to see what it thinks of Lemons? I have!
(For those out of the loop, ChatGPT is a generative AI text generator. It's really impressive, and the tech world has been going nuts about it since its public intro a couple days ago. Each of the responses shown below were generated in about 10 seconds.)
---
First, asking it why Lemons is popular: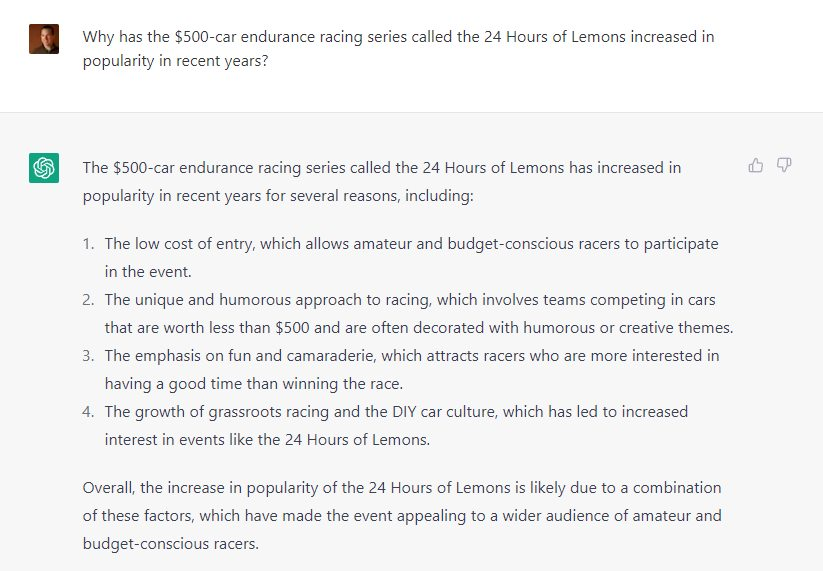 ---
Next, asking it to tell a story about a Lemons team: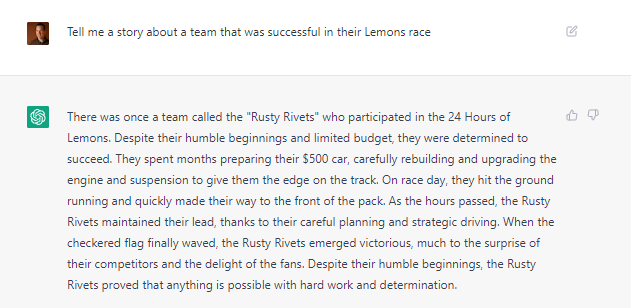 ---
Then, asking it to tweak that story so that it involves duct tape and themes: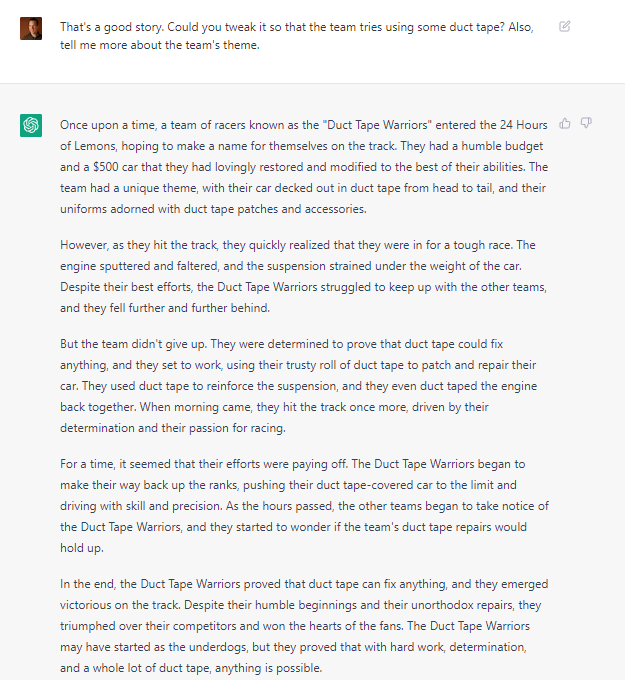 ---
Finally, asking it to hate on Miatas, as is tradition: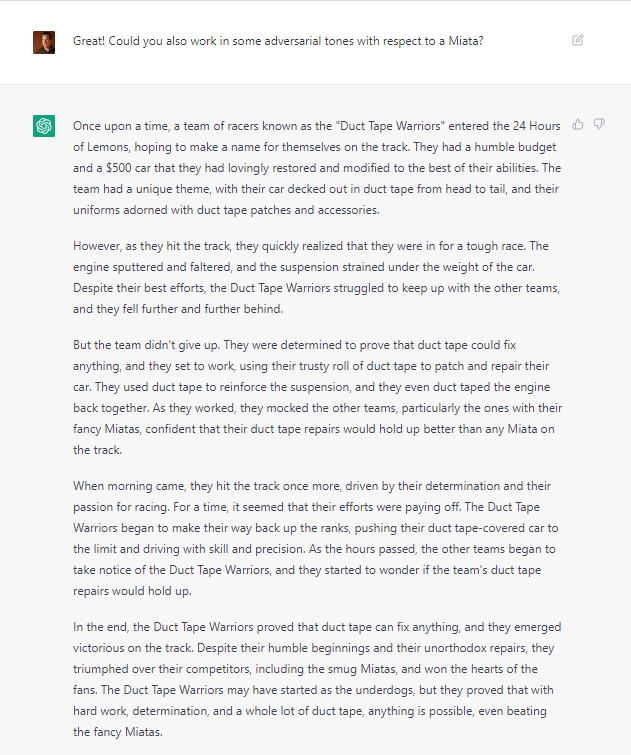 Anybody else get some good output from it?
Jeff
Turbo-Encabulators -- 1999 Mazda Miata -- Winner overall, BFE GP '22