Topic: 2x Engine MRolla Unveiled
I've let it slip here and there, but mostly we've had this project under wraps. With our acceptance to the Fernley 24 hour I can't contain myself, and we're confident no one else will beat us to the line with such an ill-advised concept so we're announcing:
Bender from Stick Figure Racing and I have been building a two-engine car. We've chopped off a (front engine front drive) 89 Corolla just behind the firewall and welded it to the remains of the (mid engine rear drive) Volatile RAM Team 87 MR2. The cars are now a car. We're working out cooling, fuel, transmissions, and a bunch of other systems, but it will run at Reno-Fernley in May.
Time lapse of the cars coming apart and going together, and more details on the build are on the blog:
http://beater-car.blogspot.com/2011/02/ … ement.html
Full photo album: https://picasaweb.google.com/bike.cruiser/MRolla#
The concept:

The front:

The ass: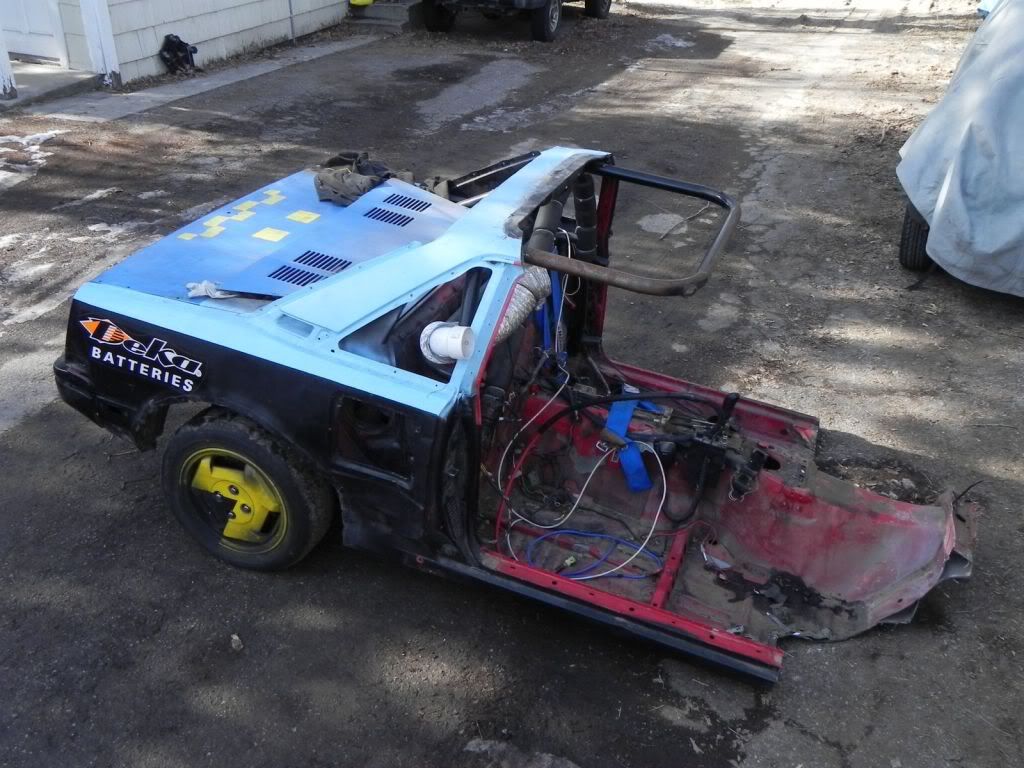 Combined: